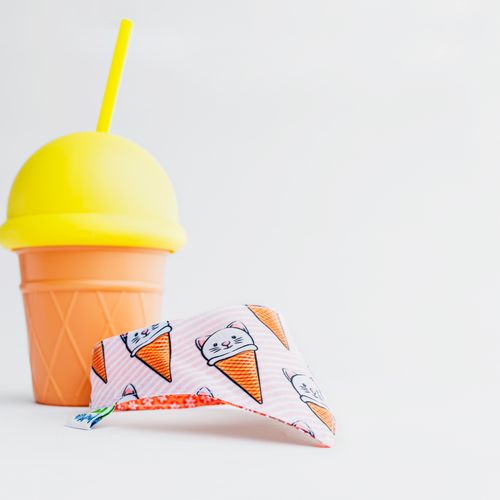 ALL OUR CAT & DOG ACCESSORIES ON PILOUF.COM
BENEFIT FROM A 15% DISCOUNT ON ALL OUR ACCESSORIES ONLINE FOR THE EASTER WEEKEND.
HAPPY SHOPPING!
From Paris to Montréal, From Dogs to Cats
The idea of creating scarves and bow ties for dogs was born during a love trip in Paris in 2011. Located in the textiles neighbor, the owner, Rose Lafortune, was far for suspecting that she was about to start a Great Adventure.
Back in Quebec, the head full of ideas, she decided to create accessories for dog lovers. Quickly, this idea lead her to the basement of her house to create canine scarves samples with an exclusive look.
Since 2012, the company has evolved a lot. Original and durables, Pilouf's scarves and bow ties are distributed in more than 100 point of sales in Canada and 80 in Québec. After the success of Pilouf, it was a no brainer to create Milouf, a cat's accessories brand created by a dedicated team who wants to offer your cat or cat original accessories that are disassociated by their quality and durability.
Milouf, a brand that even mice love!